Automatic Driving Lessons Pass 1st Time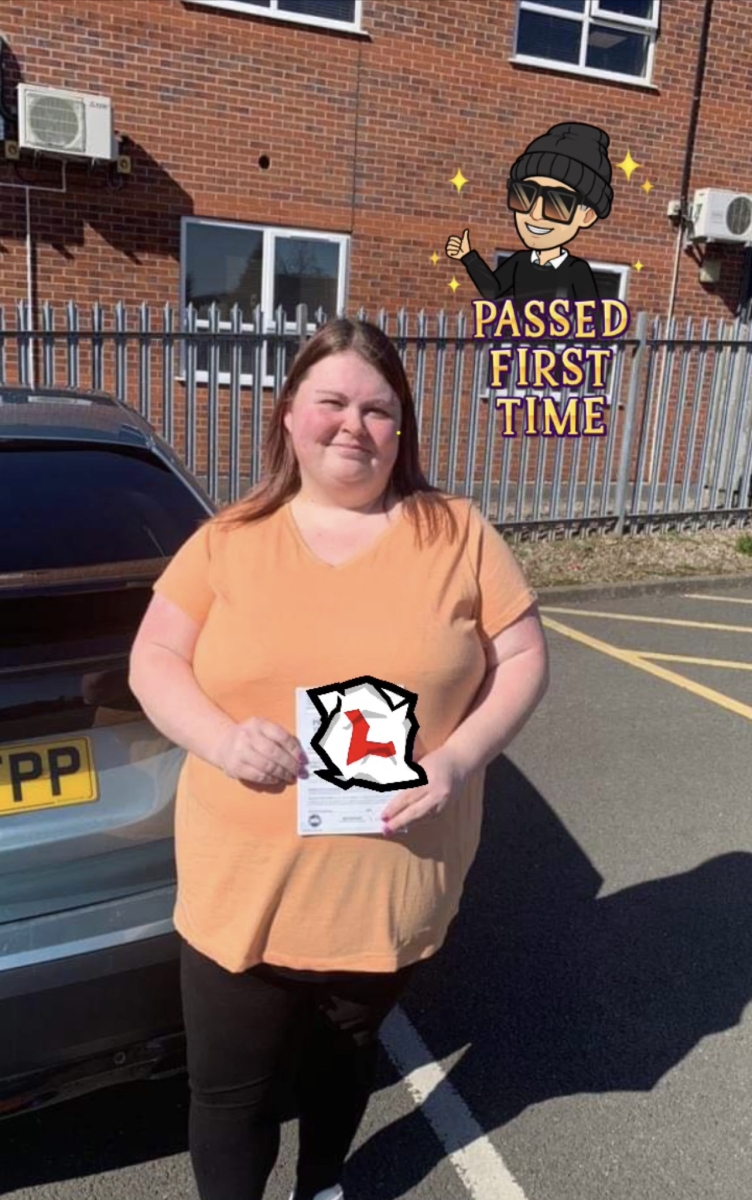 My name is Stuart Akers.
Are you looking for a patient, reliable, and professional automatic driving instructor? Look no further than me, Stuart Akers, at Stoke Driving School. With years of driving experience under my belt, I have helped countless students achieve their goals and become confident drivers.
As an experienced instructor, I understand that everyone has different learning styles and needs. That's why I provide tailored driving lessons that cater to each student's unique requirements. Whether you are a complete beginner or looking to refine your skills, I can help you reach your full potential on the road.
At Stoke Driving School, we take a friendly and supportive approach to teaching. Learning to drive can be daunting, which is why we provide a relaxed and stress-free environment to help you feel at ease. We believe that building confidence and trust is key to becoming a skilled and responsible driver, and we always put the needs of our students first.
As an automatic driving instructor, I am well-versed in the latest driving techniques and road safety guidelines. I use my knowledge and experience to provide comprehensive lessons that cover all aspects of driving, from basic maneuvers to navigating complex road systems. I also provide guidance on how to handle different weather conditions and emergency situations, ensuring that you are well-equipped to drive safely in any circumstances.
Moreover, I pride myself on being a reliable and professional instructor. I understand that learning to drive is a significant investment of your time and money, which is why I am committed to providing value for money and quality service. I am always punctual, well-prepared, and focused on helping you achieve your driving goals.
But don't just take my word for it - here's what some of my previous students have to say:
"Stuart is an excellent instructor, very patient, and always willing to go the extra mile to help you understand the driving techniques. I felt very comfortable with him, and he helped me build my confidence on the road."
"Stuart is a fantastic instructor - professional, knowledgeable, and friendly. He took the time to understand my needs and provided tailored lessons that helped me pass my driving test with flying colors!"
"Stuart is a top-notch driving instructor, and I would highly recommend him to anyone. He is patient, reliable, and always goes above and beyond to ensure that his students are well-prepared and confident on the road."
In short, if you are looking for a patient, reliable, and professional automatic driving instructor, look no further than me, Stuart Akers, at Stoke Driving School. Contact me today to book your first lesson and take the first step towards becoming a confident and skilled driver!
My Car Citroen C4 (EV)
Learning to drive in a Citroen C4 Electric vehicle (EV) can be a highly beneficial experience for many reasons. The Citroen C4 EV is a popular car among driving schools and for good reason. It is an excellent car for novice drivers, as it is easy to handle, comfortable, and offers a smooth and quiet ride.
Overall, learning to drive in a Citroen C4 EV is an excellent choice for beginners who are environmentally conscious. It is an eco-friendly, practical, and comfortable car that offers a smooth and enjoyable driving experience. So, if you are looking for an eco-friendly car to learn to drive in, consider the Citroen C4 EV and experience the benefits for yourself!
I teach people to drive in an automatic car; the areas I cover are ST3, ST4, ST2, ST, and ST11.
Feel free to book online. DO NOT BOOK ONLINE IF YOU HAVE A TEST BOOKED