Theory Test Booster
Passing your theory test is crucial to passing you actual driving test, as you are unable to book your driving test until you have passed. Many people concentrate  on their driving but leave the theory to last just as they are ready to book their practical test. This not only means you spend more on driving lessons but you are more likely to give up.
Theory Test Booster Course
The course is a two hour booster that will put you on the right track to pass your theory test.
The course will cover the hazard perception, what is it, how you will tested and basic mistakes people make taking this part of the test. Everybody will have a chance to have a go and you will be guided by a driving instructor at your side.
The main part of the course will cover the theory questions dealing with the reasons why people fail and techniques' you can use to help you pass first time or help you pass if you have had issues in the past.
You do not have to be having driving lessons with us, we just strongly  believe we can help you achieve a pass.
The cost  of this course is only £12 and must be paid before the course by pay pal.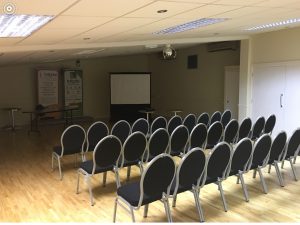 Book Your Theory Test Booster Today
The next Theory Test Booster is 6th May 2020 1900 to 2100
Tollgate Hotel
Ripon Rd, Stoke-on-Trent ST3 3BS