We supply driving lessons in the Stoke on Trent area. Unlike many other driving schools we offer both automatic and manual driving lessons. Our team of driving instructors are very experienced with many having over ten years of experience. If you would like more details now please message us or speak to us now using our instant message.
We offer services to suit you, you may wish to take your driving lessons in the evening or weekends. You may be looking for weekly driving lessons  or maybe something a little quicker  like our selection of intensive driving courses. We build our courses for you.
Getting Started
You must be seventeen to start driving, you can apply for your driving licence  three months before your birthday. APPLY HERE.
Once you have your provisional licence you can book your theory test but the earliest  you can take it is the day you are 17 (Happy Birthday) but you can start studying  way before and we would recommend this. We offer a theory test booster class, you can book the next one here.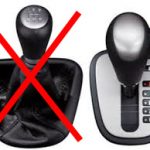 Automatic or Manual
It used to be everybody took manual driving lessons and automatic lessons were only taken by a few people. Now things have changed and you may find that automatic is for you. Here are some points to help you make your decision. Many new  cars are either hybrid or fully electric know as EVs  these vehicles are all automatic and are the future of the car. One of the draw backs used to be range but now these cars are covering 100 to 200 miles on a charge with the cost of electric very cheap or even free. We use the Nissan Leaf which is a great car to drive. If you have struggled with a clutch  before you will find this car very easy to drive contact  us now to try automatic
Resource Centre
When you take your driving lessons you may find you would like to go over certain junctions or skills in your own time, maybe just before the next lesson. So our resource  centre has video clips which cover basic skills that will help you understand driving, these are details like roundabouts or traffic lights, we are adding more videos daily. Show me tell me questions  are asked  at the start of your driving test, our bitesize videos are a great way to learn with each clip lasting around 15 seconds. Finally we have local junctions here we cover junctions with a full talk through, this is a great way to understand how to deal with the junction when you are not actually driving. On this section to we have added some independent driving routes. We have broken this down in to the two main test centres in this area. We have also added a map  on each page so if you are taking private practice you will know where the junction is situated.