Provisional Driving Licence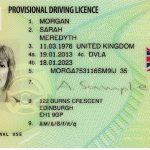 You can  apply for your provisional driving licence three months before your 17th birthday, apply here. You will be unable to drive until your 17th birthday, if you would like a driving lesson  on your birthday  contact us here. Your provisional licence is a plastic card keep it very safe as you will be unable to take any tests if it is lost and you will be charged for a replacement. You may be asked  by your driving instructor if they can check your licence to make sure you have no driving convictions, this is done via a online token that can be emailed.
You will need your licence number, postcode and national insurance number.
Theory Test
You must pass your theory test before you can take your practical test.The key is to start practising for your theory test as soon as you can, this will not only help in your understanding but increase your chance of passing first time. The test is in two parts, the first part is multiple  choice, you have to answer 50 questions that are selected from fourteen categories you have to score at leat 43. The next part is the hazard perception, this is made up from fourteen clips, each hazard clip is worth five points, with one clip  scoring ten, out of 75 possible points you need to score 44.
Resource Centre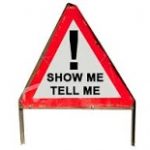 At the start of the driving test you will be asked two question from a possible  nineteen. Your driving instructor will go over these questions but please feel free to use our bite size questions to practice and recap.
Sometimes we forget the the little but very important things, so we have created back to basics we try to cover simply stuff that we put to the back of our minds especially on driving lessons or driving tests.
Sometimes there are so many junctions to remember, try our local junctions to recap what you are doing on your lessons.
.
                                               Make 2018 the year you pass
Driving Lessons
We offer weekly or intensive manual or automatic lessons. Its very easy to book. Please call 01782 957 071
Leave your name and postcode and the transmission  you would prefer. We will get back to you and book you in.