For many years when people thought about driving lessons they only thought manual, there are many reasons for this. Firstly the price of automatic vehicles was much more expensive, the running costs were normally a lot higher and to be honest it didn't  seem that cool, the image was couldn't  pass in a manual so you had to go automatic. The other main reason was work if you had a manual licence you could drive vans and company pool cars.
Now time has moved on and we now have electric vehicles, and you might be amazed by what you are about to read. For many years the car has given us great freedom, allowing us to travel to friends, work and do all the daily chores with ease, but there has been conquences mainly on our pockets (fuel is expensive) and air quality. We now have a chance to change this and still  keep all the benefits of the car. The electric vehicle is here and I have been using one to teach people like you to drive for over six years. The car has many benefits one being no emissions, very low running costs and much less time off the road being repaired even after many miles on the clock.  Most car companies are selling electric vehicles in their fleet but the electric vehicle I choose to use is the Nissan Leaf, this car has been amazing and is loved by my pupils and many have gone on to buy one. Take a look at the new diver here.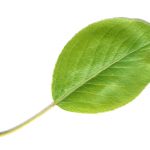 If you would like to try driving in an EV with the United Kingdoms first Electric Vehicle driving instructor please contact us.